---
I won this script of

Resistance

on Ebay few weeks ago. It came with some script revisions too.
I thought you might be interested in some scenes...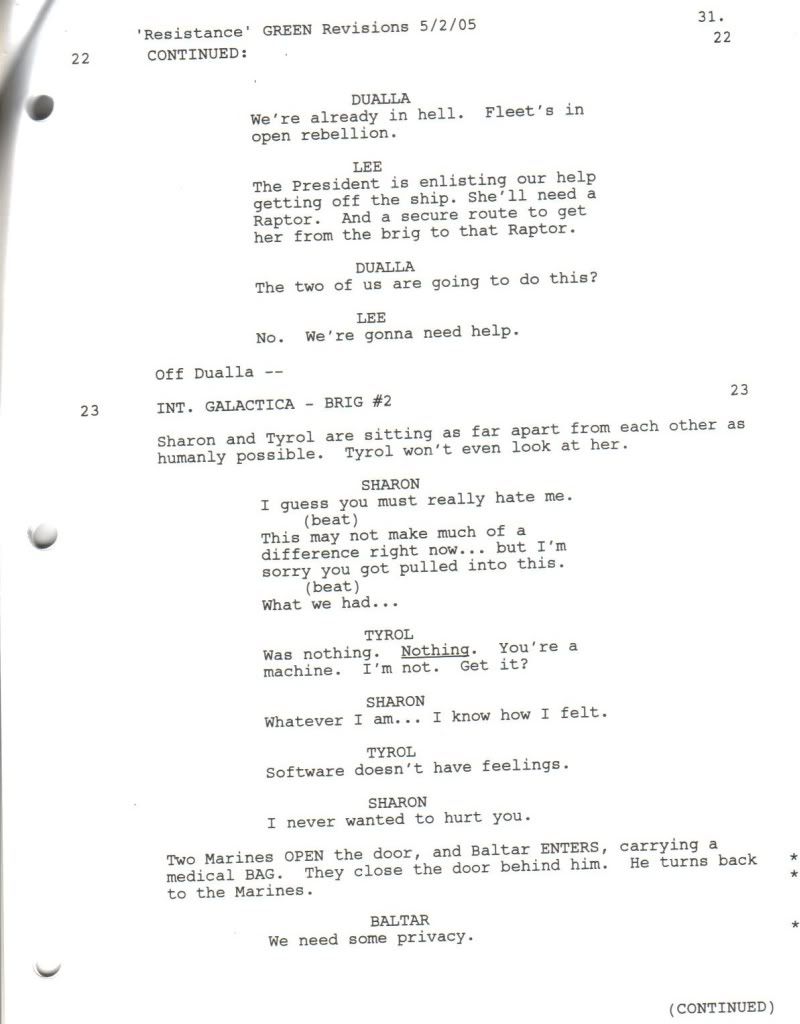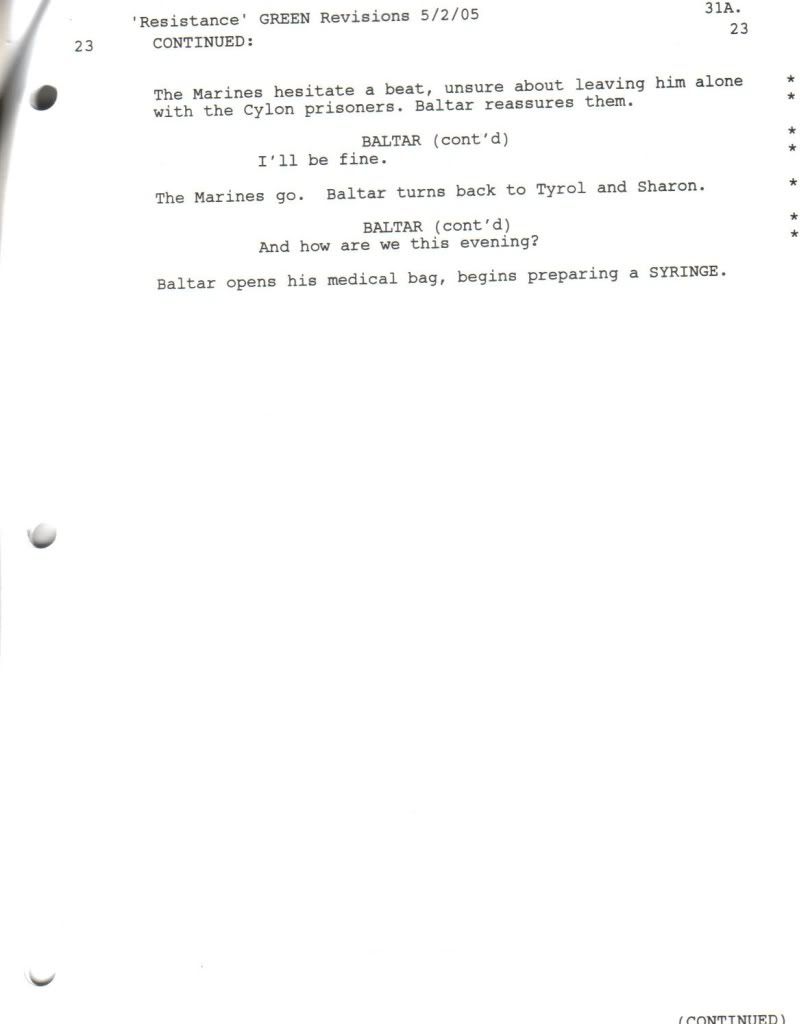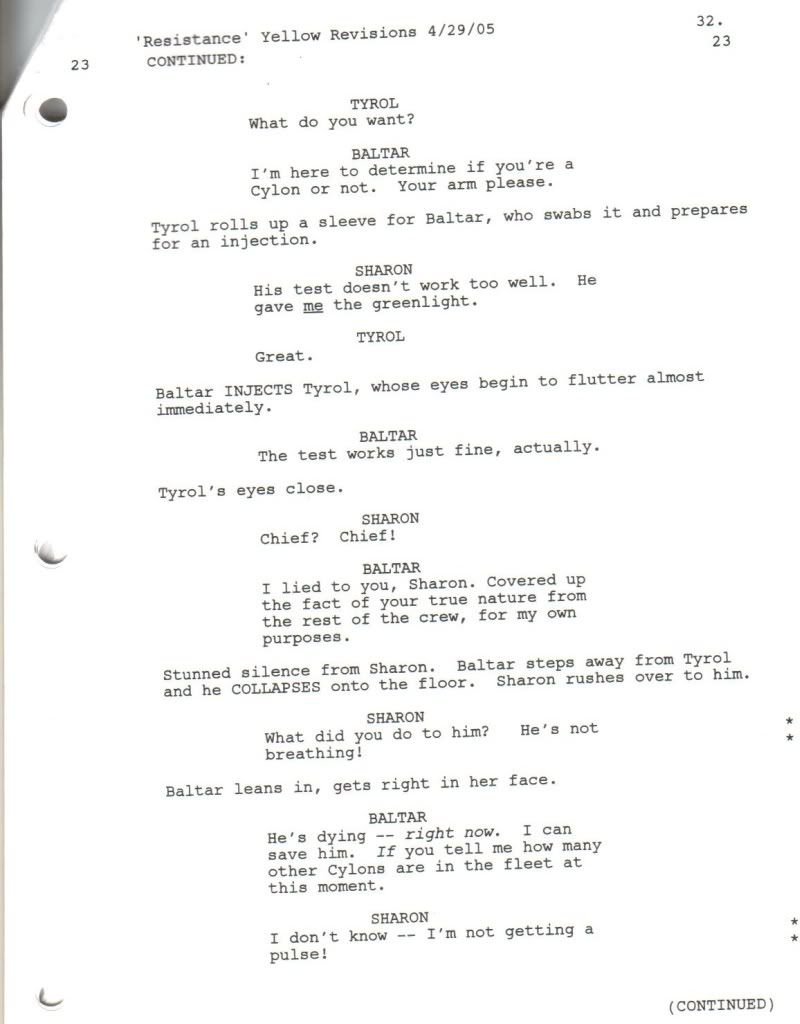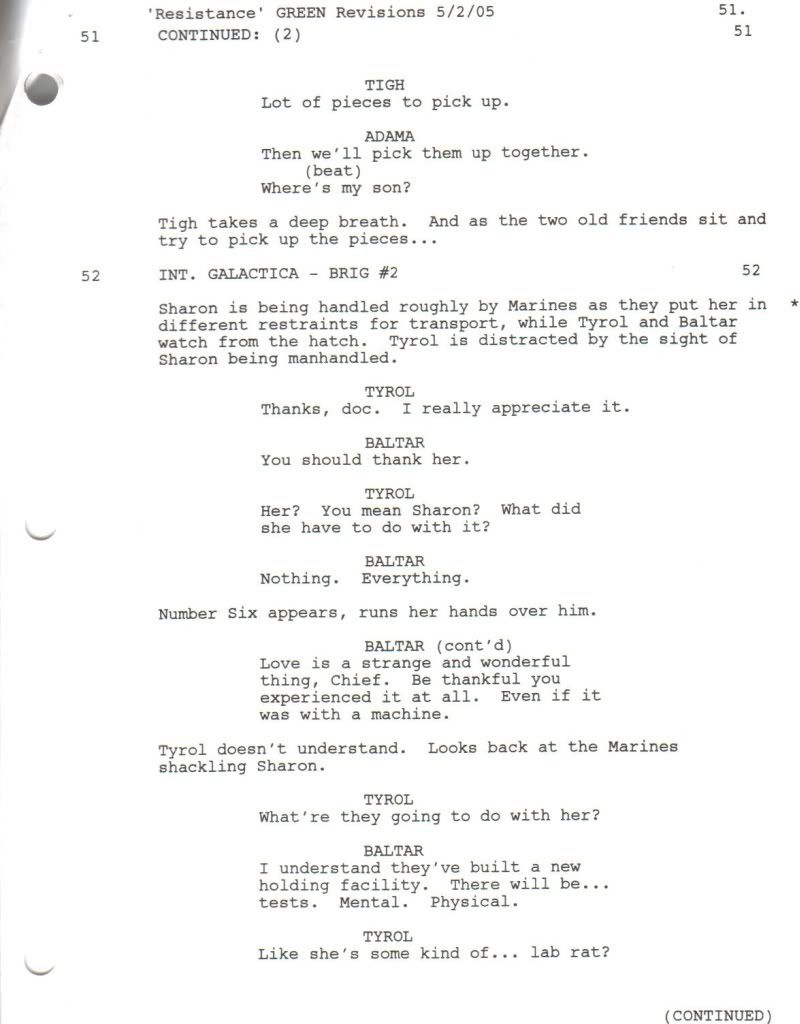 The flaw of this model is that they're weak. Vulnerable to their emotions. Lead with their hearts instead of their heads.





...when their eyes meet for a timeless instant, Tyrol still feels for her, still feels that basic, simple connection.



Oh, Boomie!