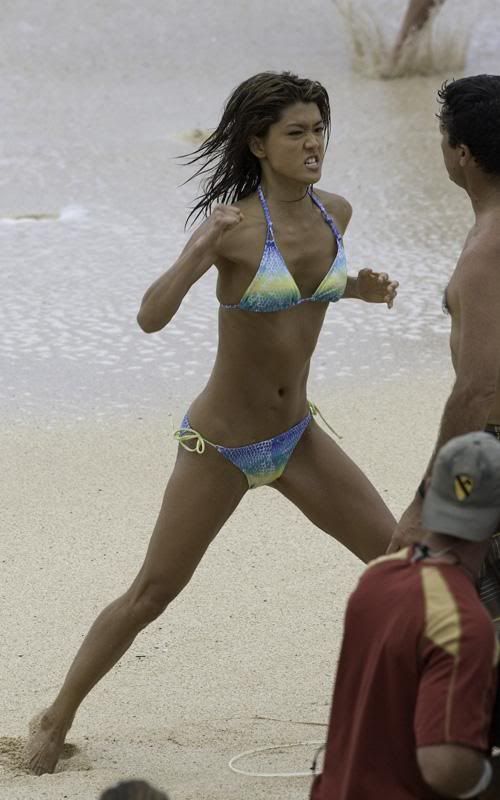 Yeah, well, the second photo proves that we shouldn't really worry for her. As someone being "thin" (maybe even "skinny"), I know that some movements/positions can give false impressions, especially on a photo, which is static. On the "mad" photo, Grace is contracting several ensembles of muscles, and that, imho, can give a "weird" aspect in an instantaneous shot.
Given her body shape, you see ribs, the clavicula, the sternum (nice manubrium
), but all that is perfectly normal. Her silhouette is evidently feminine.
No?